I wish there were a plain jane 1911A1 on the market today... but there isn't.
The closest I have found are the ARMSCO made 1911A1s (such as Rock Island) and the recently introduced TGI 1911A1 made in Turkey by an armament factory there.
The TGI is not well known, it is made in an ultra modern plant, with the latest computer controlled tools. They also make a very nice version of the Beretta 92, the CZ75 and a BHP. I have examined the 1911A1 and the 92. Both were very well made and very true to the origianl.
CDNN has a great price on the TGI 1911A1 and I could not resist trying one. The one I got was straight GI with two exceptions.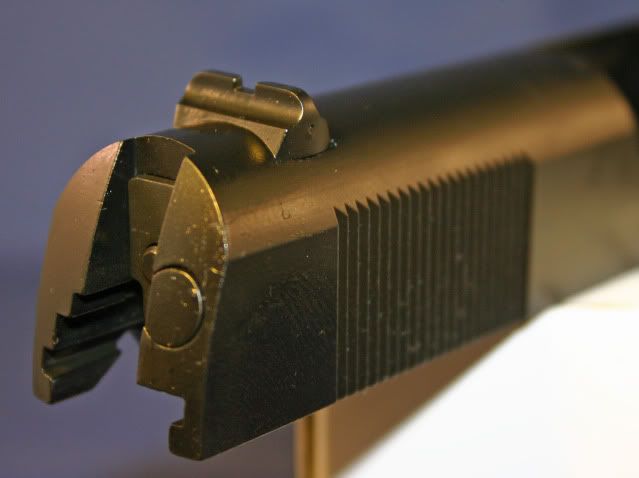 The fixed sights were fitted with a wider and deeper rear sight cut (though the sight it's self is pretty accurate.
The thumb safety was more like current Colt's use. Otherwise it was right on. The grips are copies of the GI WWII plastic grips, but molded in black rather than brown.
At about $350 they seem to me one of the two best values around.
V/r
Chuck