The true king of the Commanders is the original Commander - the Browning High Power. The "commander" that existed long before Colt decided perhaps they should follow suite.
I do own one 1911, a very sweet 10mm Dan Wesson CBOB, that serves as the bear wrench here. For all the svelt handling and natural pointing of the High Power, there is no way you are going to drop a 10mm cartridge in there. And here it is, surrounded by it's brethern from the remainder of the daily carry battery (evaluation of daily activities is a little different when grizzlies and cougars are regularly transiting the property).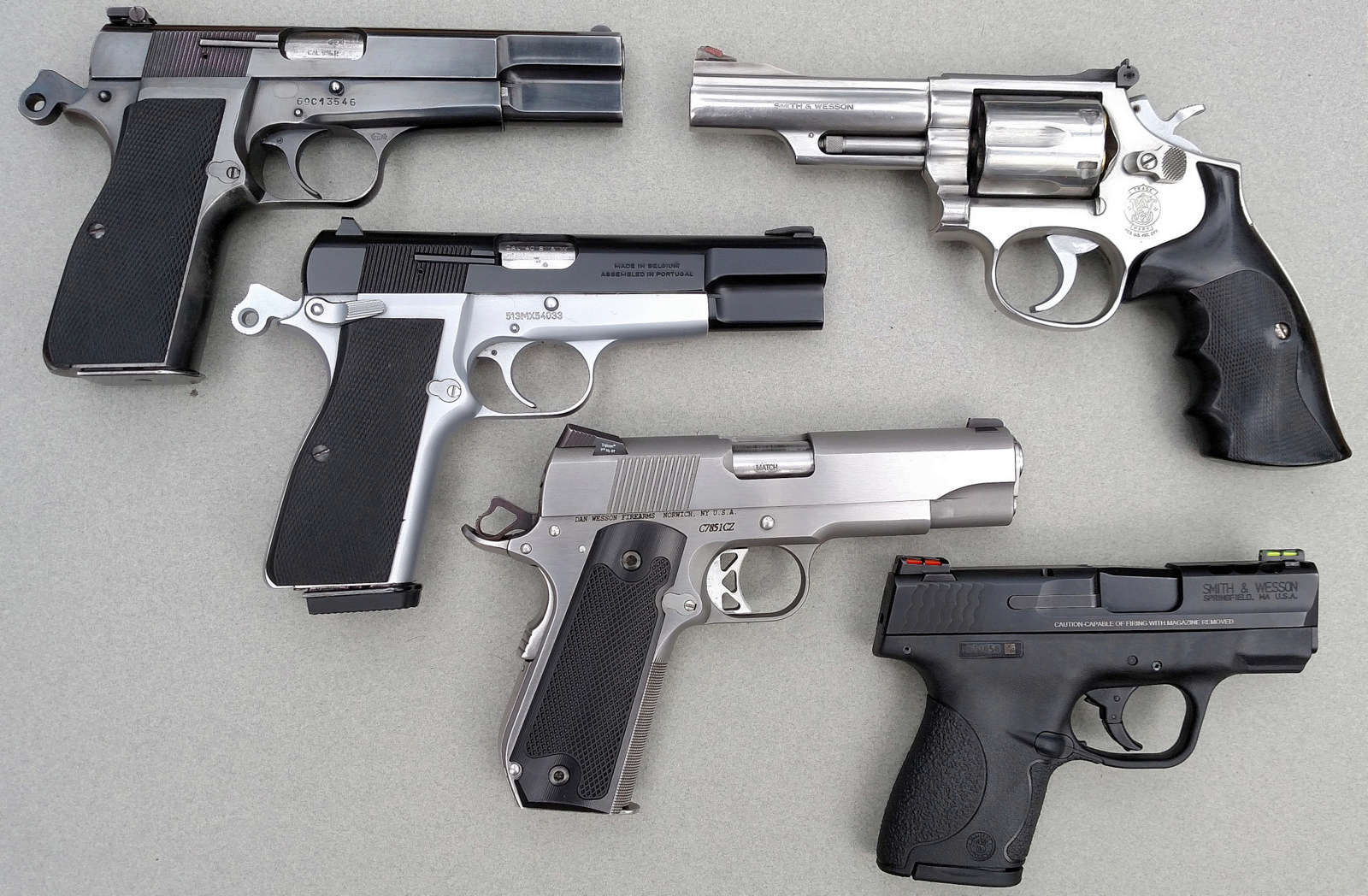 For a full size pistol, nothing beats a Hi Power, including a Glock and the remainder of the brick-on-a-stick utilitarian pocket pistols. Which may be why the High Power achieved such widespread acceptance and issue throughout the world, which in many cases continues today.
However... the CBOB is about as close to a High Power in feel as you can reasonably expect, and it makes the recoil of 220 gr WFN bullets at just under 1200 fps painless, and remarkably controllable as well.
This one won't be leaving my possession as long as I'm on this side of the grass, same as the rest of them.
And I have to say that the little Shield has managed to win itself a great deal of respect as well. Sometimes it is just too much of a pain to dress for a full size pistol.