Discussion Starter
·
#1
·
...in the very near future.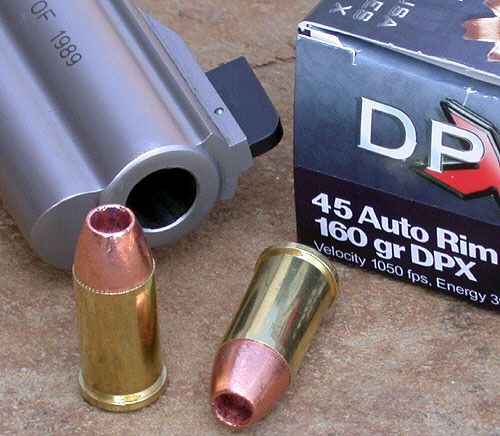 This standard pressure load looks like it might be just the thing for folks with the snub .45 ACP revolvers. We'll see.
Corbon lists this at 1050 ft/sec nominal velocity.
I have only one .45 ACP revolver and it has a 5" bbl, but we'll see what shakes out over the chronograph, how it groups and in relation to 230 or heavier bullets, and of course, expands.
Best.