Discussion Starter
·
#1
·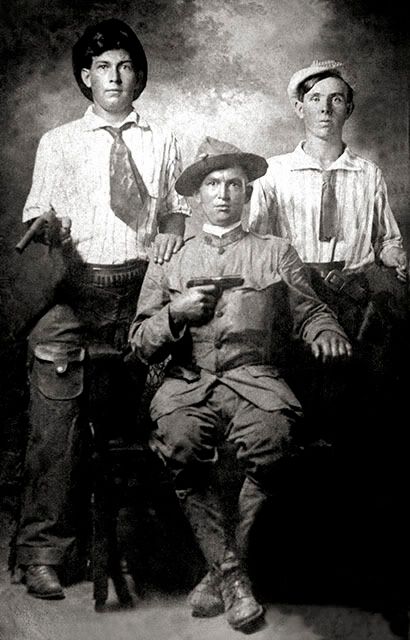 My grandfather Walter (seated), his brother Gabe on the left with the revolver, and their cousin Custer on the right.
This photograph was made in 1918 on my grandfather's return from WW1. I'm sure they were terrors in Middle Tennessee as they all liked drinking, gambling, and fighting.
Can anyone tell me what handguns they're holding? I'm guessing a Colt .45 SA in Uncle Gabe's hand, but I'm not sure of what Granddad was packing (semi-automatic).
Steve