Discussion Starter
·
#1
·
Hi there all,
I was perusing the gunshop this week and walked over to the orphan (used) case and spied this little S&W revolver. It's smaller than the J-frame and fires the .38 Smith and Wesson Cartridge.
It is a diminutive 5 shot revolver and is in about 98% condition with the original bluing. I picked it up, handled it and left the store without purchasing it. Two days later, I went back and purchased the little gun that held my facination two days earlier.
After a little research, I discovered that what I owned was the sturdy little S&W Terrier Model 32 made from 1936 to 1974. I would enjoy dating the little revolver.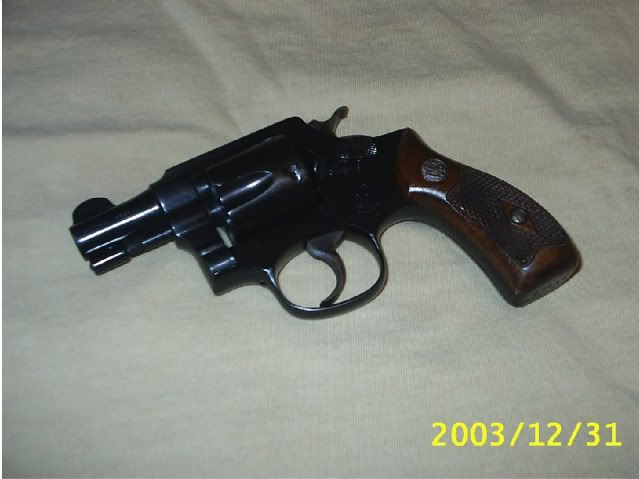 Does anyone have access to any dating information?
It is a wonderful little revolver that is a fine addition to my collection of modern handguns.
Chris