Discussion Starter
·
#1
·
Hello. A few weeks back, I purchased a new 3 1/16" barrel SP101 revolver in its most common chambering, .357 Magnum. There is a write-up on it in "Other Handguns" at
www.hipowersandhandguns.com
for anyone interested.
Since that time, I've tried Federal and Remington 125-gr. JHP's, Federal 158-gr. HydraShoks, handloads, and other magnum and .38 Special chamberings in this revolver.
It has not missed a lick.
The trigger, while a bit heavier than my S&W's, has smoothed itself out to where it is imminently useable in double or single-action and the gun still locks up very very well. My revolver is stock as it came from the box with no plans on changing anything.
At the moment, it is loaded with Remington 125-gr. Golden Sabers, a mid-power .357 load. They hit but 1/2" low at 15 yards compared to the Winchester 145-gr. STHP's that are dead on. The former are the most I can shoot accurately at speed w/o noticing any slowing down between shots.
Should anyone be considering a fairly compact stainless steel .357 revolver for knocking around in the boonies or for personal protection, I strongly suggest giving this one a look. The gun "fits" me better than expected and it has become a most favored revolver.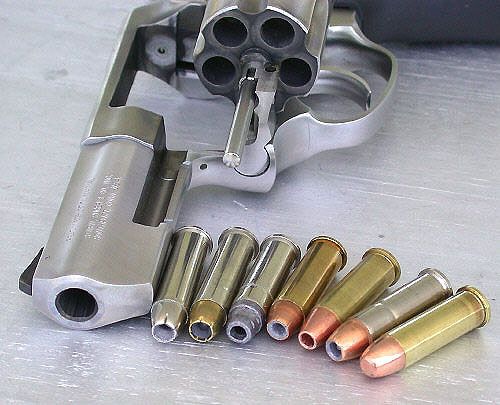 I believe that this revolver can be both carried and shot lots with magnum ammunition w/o the concern for the gun's longevity that can exist in other smaller frame .357 revolvers and suggest giving them a hard look if you're in the market for such a revolver.
Best.