Discussion Starter
·
#1
·
I'm back in the Makarov business again. I just traded into a pristine Russian military Mak from '86 (Can you imagine? Reagan was president when this thing was made by the enemies of freedom and capitalism in the Soviet Union!).
The Mak came in box with the two grips, the holster with cleaning rod (same date as gun), and an extra mag.
The Russian MILITARY Maks are pretty rare. More rare than the East German one that I foolishly got rid of about ten years ago because "I didn't need it." There were quite a few
commercial
Russian Maks that came in under the trade name "Baikal." The rarest of the Russkis are the military Maks without import markings - those are going for $595 nowadays. The one that I have came in with a bunch of Bulgarians, so it has importer marks.
In terms of quality of fitting, the Russians are regarded as being second to the East Germans. The Bulgarians come after that. The Chinese guns - which were all over the place and cheap as dirt in '89 or '90 - are now considered "rare" and command a premium, now going for around $349, just like the East Germans. The difference is that the Chinese guns are more dubious in fit and finish - really rough, actually.
Anyway, here it is
: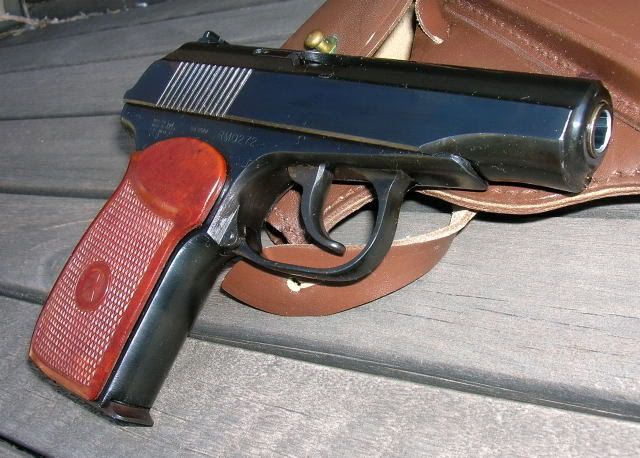 This one's a keeper - it's just too rare to let go.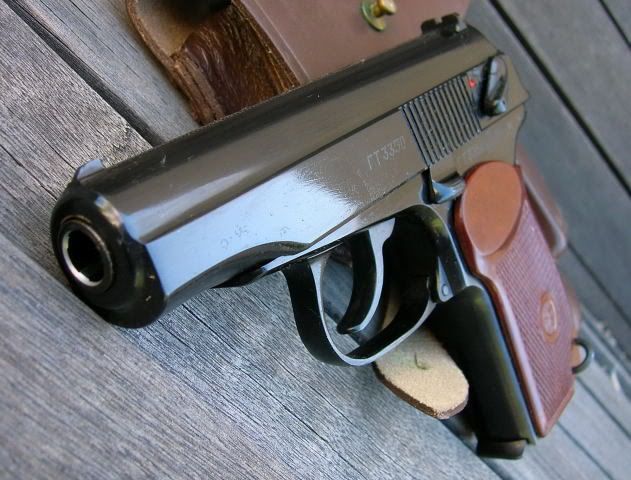 It's in essentially new condition. It has a stiff trigger that would no doubt lighten up with use (they do). I'm just not sure that this beautiful piece really needs to get shot - it almost certainly shouldn't get carried.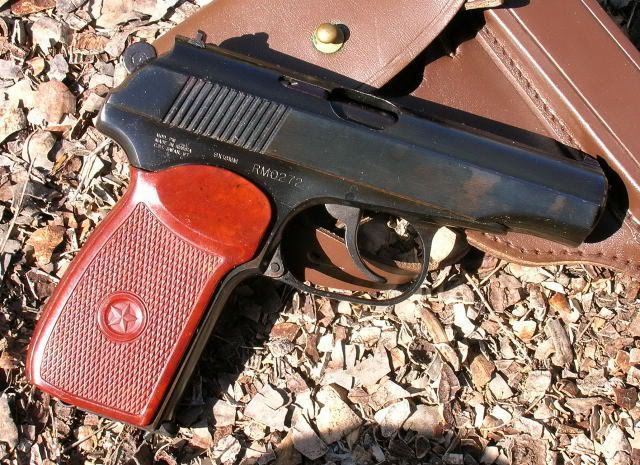 I took this one to show the difference in the finish quality between the Sovs and the EGs - you can see in the arc-lamp NM sun how the finish has some storage damage. I've not seen this on an EG (which generally have a bit more of a brown tone to the finish, IMO).