Hello, sir. A standard pressure load that can be found and that has seemed to "work" nicely over the years is the Plain Jane Federal 115-gr. JHP. It has an ogive very similar to the FMJ and frequently feeds slickly in automatics that are somewhat picky as to what they'll run without a stutter.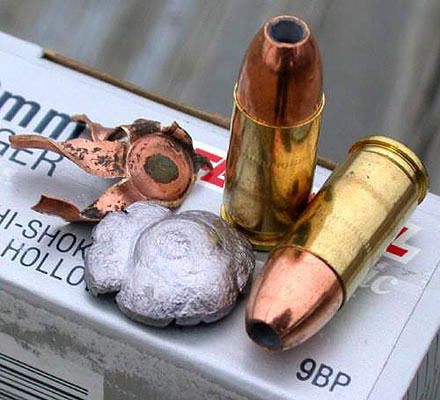 The expanded Federal JHP shown here was fired into water from a Browning Hi Power. Average velocity from a 4" or better barrel is in the mid-1100 ft/sec range.
The load seems to group very well in the 9mm pistols I've tried it in over the years.
Best.