Discussion Starter
·
#1
·
Hi folks,
Well, you may recall that gunsmith Sam Damewood of Alamogordo, New Mexico worked his magic on my Smith & Wesson Model 65-5 for me, doing an action job, bobbing the hammer to match the profile of a 547's hammer, etc.
Well, I imposed on him to do some similar work on my Model 36-1.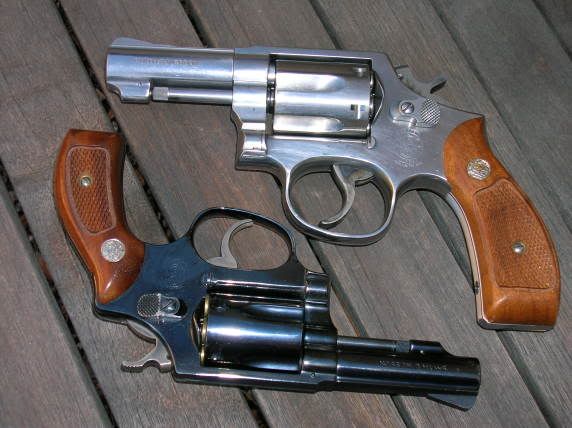 Here are both guns before Sam worked on the 36 and before the 65 got a bead-blasting.
I believe I've discussed S&W factory stocks with members of this forum. I find the factory stocks for a J-frame to be pretty good when I let my thumb hang down along the curve on the top of the stock. This would get my hand up high on the gun - minimizing recoil and allowing it to "point" very naturally; the only problem with this was that the web of my hand would interfere with the arc of the hammer.
Well, having Sam bob the 36-1's hammer as he did the 65-5's really helped. Now I can fire the gun just fine with my "high" grip.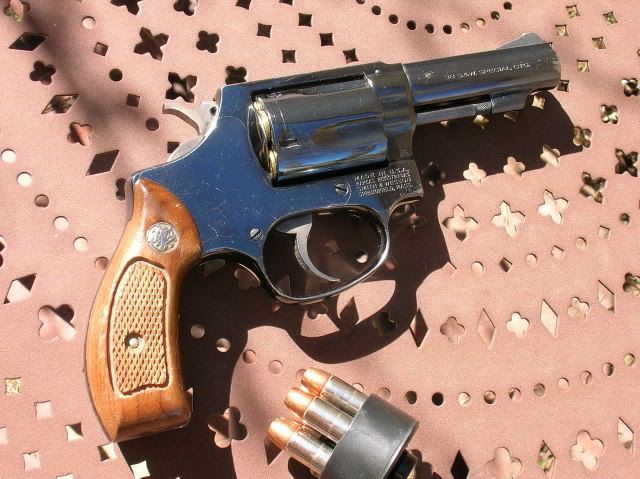 Another thing that drove me nuts was the serrated trigger. What was S&W thinking putting such a thing on a down-and-dirty "combat" revolver? Well, Sam took care of that!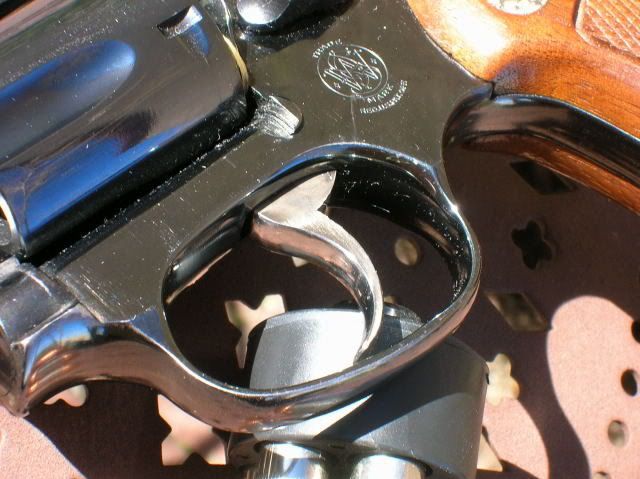 Nice, polished trigger face is a pleasure to stroke.
The other thing I thought of was, well, maybe a bit silly. But I'd always liked the gold-beads in the front sights of older "serious" revolvers. I asked Sam to do one up for me. He did, but wasn't pleased with how it hung up on the draw, so he flattened it. I'm delighted with the results - the bead draws my attention in low light (especially when used with Mas Ayoob's "Stressfire" sighting system) and is not at all distracting from the outline of the front sight for target work.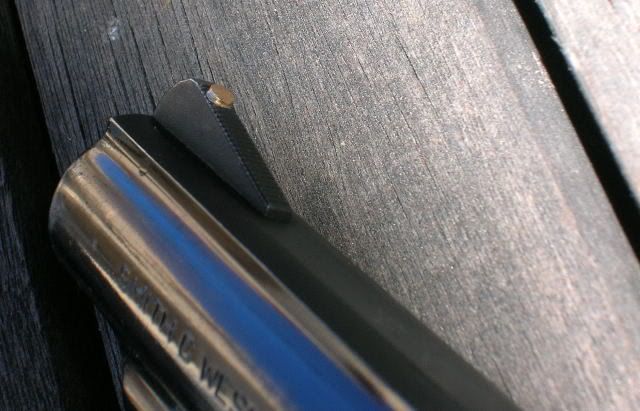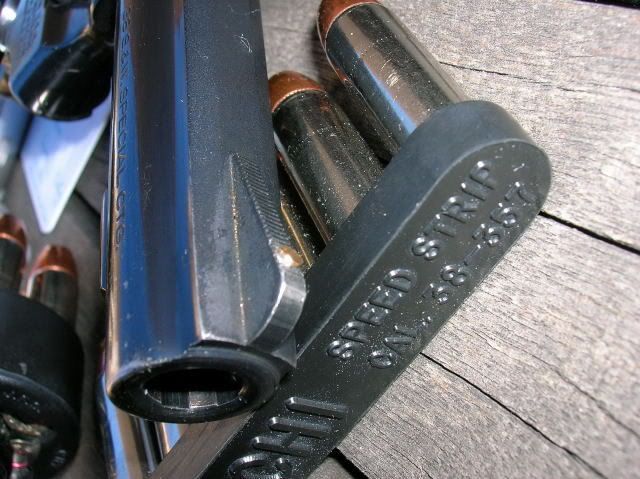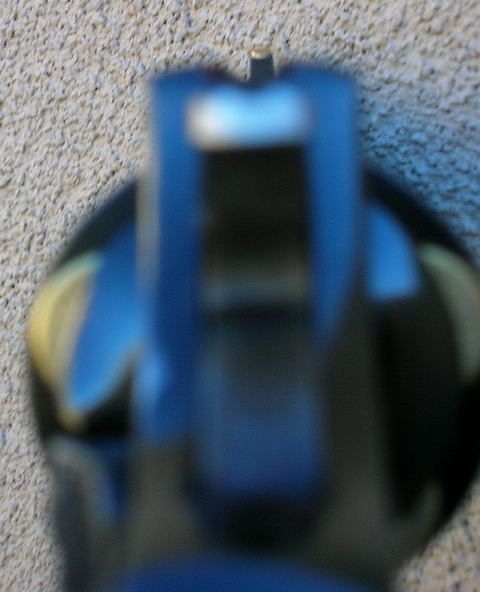 An action job completed the package. I was able to get to the range today with some friends (perfectly glorious weather!
) and I was very pleased with the gun's performance. I rapidly fired 49 of 50 rounds into the black of a target at 10 yards, double-action. The gun was able to group decently, despite probably pilot error. Any S&W is a pleasure to shoot single-action, but Mr. Damewood made this a joy to shoot DA as well.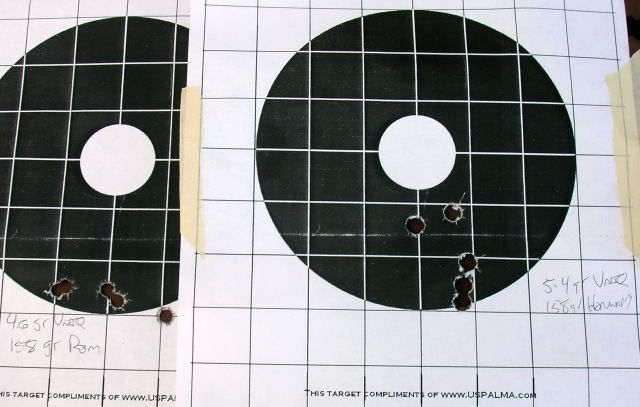 I got decent velocities. This is the gun that I got 968 fps with my handloaded plated wadcutter defensive load. I was getting around 910 fps average with my Hornady 158-grain LSWC-over-Unique load (I liked it enough that I think I'll keep it in the gun from now on - that's the target on the right, by the way). The gun is tiny enough for front-pocket carry and completely unnoticeable IWB. It's just as easy to hide in the SmartCarry as my P9 Covert.
I'm so thrilled with how this came out - amazing how a few little tweaks can make a good gun into a
great
one!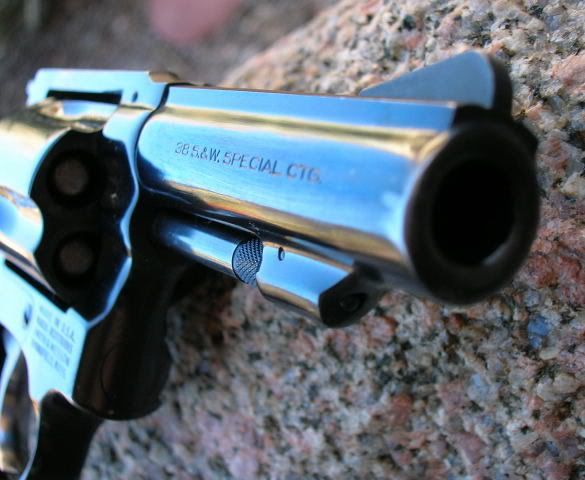 Once again, I owe thanks to my gunsmith friend from Alamogordo, NM!
Great to have something work out as well as I'd hoped!