Discussion Starter
·
#1
·
Hello,
I decided today to put some "new" life into a "old" shooter and ordered a .357 SIG G-32 barrel for my G-23 today.
While I have yet to shoot and explore the virtues of the .357 SIG round, I thought that this would be the best way to experiment with the round without buying a new handgun. In the past, I've not been a "convert" of two caliber semi auto pistols and instead have always bought the handgun in the caliber that I've wanted.
Most of the .357 SIG handguns including a G-32 are way out of my price range this holiday with the myriad of gifts that I have to buy folks for Christmas Besides, the newer 3rd Generation G-32's have the "newer" gripframes with the finger placement molding that do not fit my larger than average size mitts.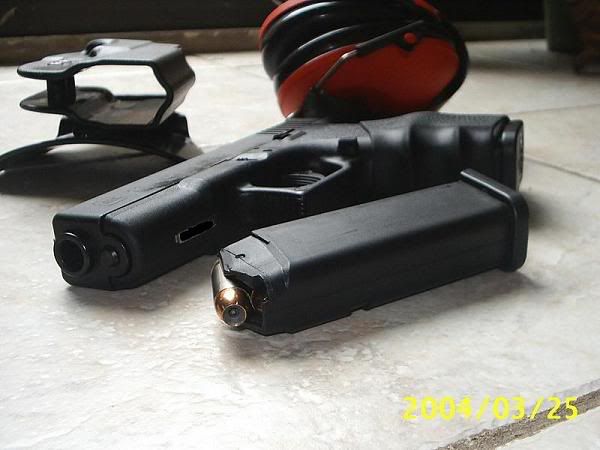 So, this morning, I ordered a G-32 barrel and G-32 magazine from Glockmeister in Phoenix, Arizona to see if I can get a suitable conversion done for my G-23.
Once I get the barrel, magazine and some suitable ammo in hand, I will post the impressions on the new barrel and a range report on the conversion.
Has anyone done something similiar with the Glock?
Chris