Hello sir,
While I don't have much experience with the CZ-40 B, I did begin a late in life love affair with the CZ-75B in 9mm that began it's life as a badly abused pistol on my local gun dealer's shelf. What an incredible journey it began for me as I brought it back to life!
I replaced the broken slide stop with the help of a dear friend who graciously donated the parts to make it "good as new". As it turns out, it became a favorite above the BHP MKIII that I own. Why? Single/double action capability and the ability to handle flush fit 18 round magazines. After I repainted the sights and took it to the range, the rest of story unfolded as I was rewarded with the rugged and flawless reliability of the CZ line of pistols as well as stellar accuracy.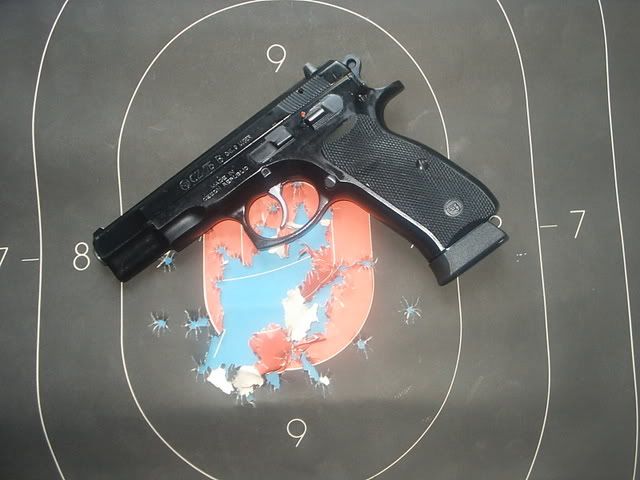 Bottom line, it has become a purposeful combat weapon capable of handling a wide range of ammunition.
I am unapologetic as to the virtues of the CZ-75B. It has proven itself to me after my collecting, owning and shooting over 50 different handguns of different brands and styles over the years.
I have become a unabashed CZ "afficionado".
Chris