Discussion Starter
·
#1
·
The Colt New Service is my favorite Colt double action revolver. I woke my two examples up this morning before the sun got too high and tried some photos, hoping to avoid glare. They're still wearing their RIG coats.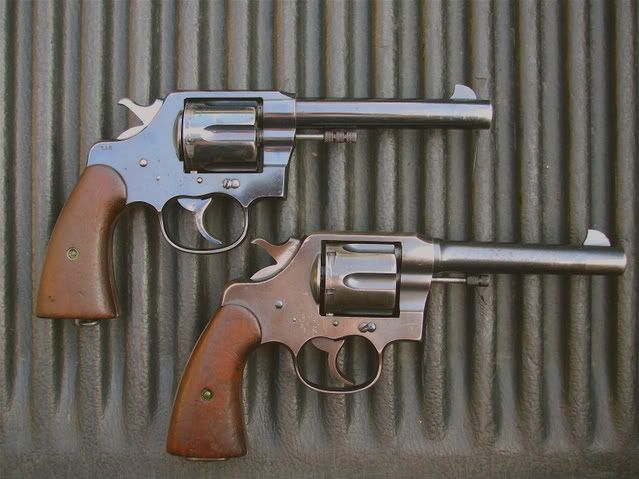 The Model 1909 (top) was obtained from the original owner who's father gave it to him in 1920. It was one of five purchased from the San Antonio Arsenal. The other four were used to equip nightwatchmen for an ice house and ice cream plant that my friend's father ran in San Antonio. The five revolvers cost $5.00 each and a 500 round supply of Frankfort Arsenal .45 ammunition was purchased for an additional $5.00.
The Model 1917 (bottom) was a gun show purchase from the early 1980's. I've always intended to upgrade it but have become sentimental about it. I've shot it more than any other Colt revolver I've owned. It's a good old shooter with perfect mechanics. Now the really nice ones bring big money and I've not seen any spare big money lying around the house lately for a lot of firearms purchases.