Discussion Starter
·
#1
·
Hello. On gun boards and in conversations concerning autoloading pistols, the question of reliability often comes up, as well it should particularly if the pistol is being considered for serious purposes. Tangential to this is the question that is often phrased, "How many rounds before you trust a gun?" and so forth.
After 30 years of regular shooting, 11 as a police firearms instructor and now 10 more as a CHL instructor, I've seen quite a few pistols that seem to do better than others in this regard, but understand that even so,
statistically
my observations are probably insignificant. I also am cognizant that it's more than a little disappointing if a fellow's coughed up hard-earned cash for a pistol that has 99.99% rave reviews and his falls into that 0.01% that isn't.
So don't take any of this as "gospel." That said, it
might
be of some use albeit to a small degree.
Starting with the .380 ACP, the top two that I've seen with regard to reliability with the widest number of ammunition types have been the Bersa Thunder and CZ-83. I've seen some mighty reliable Walther PP, PPK, and PPK/S pistols, but
not
usually over as wide a selection of ammunition.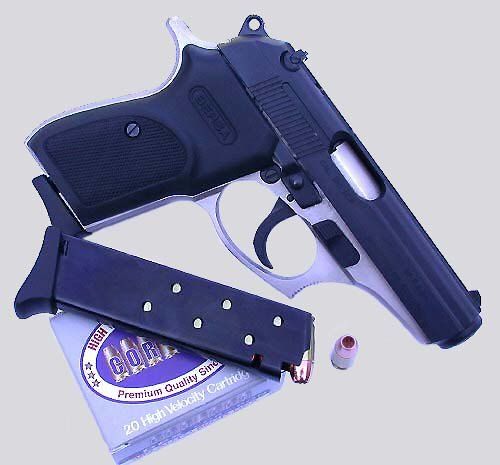 Bersa's inexpensive .380 has proven reliable in my experiences with it and I've visited with others relating the
same thing. That said, this is an inexpensive handgun and a few folks have reported some problems, but for the most part, they do seem to work reliabily, I believe. Though larger and heavier, I think that the CZ83 is possibly a better choice if the user anticipates shooting lots of ammunition on a regular basis over several years.
Moving up the ladder, I have seen very, very
few
Makarovs that didn't run 100% of the time, assuming that the somewhat poor ammunition actually fired. Much of the
imported and inexpensive 9x18mm Mak works fine, but I've seen some that would not. That's not the gun's fault in my view.
I've had at least a thousand rounds each through these two Makarovs. Some was JHP while the other was ball. The only hangups I ever experienced were with Brown Bear 115-gr. JHP. That round is considerably longer than the very commonly used Barnaul 95-gr. JHP. A bit of rounding on the bottom edge of the feed ramps took care of the problem and these Maks gobbled up the 115-gr. JHP with no more problems. These are tough little guns if you are comfortable with the caliber.
In 9mm, of course the Hi Power comes to mind first...at least for me. All of mine have proven utterly reliable and I trust no gun more in this regard. This is not to say that I've not had to replace a part or two along the way, but to say that when this was done, the gun was good to go for thousands of more shots.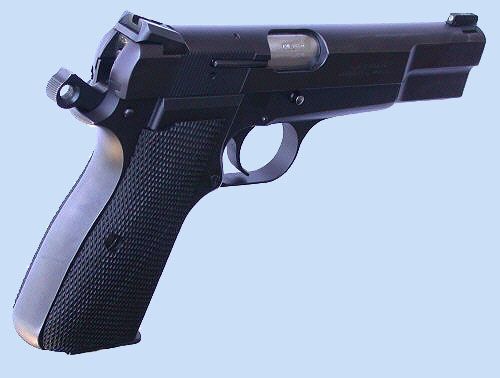 The Browning/FN Hi Power and particularly the Mk II and Mk III versions have proven exceptionally reliable for me over the years. This is not to say that the earlier versions are not, only that they could sometimes be finicky when some JHP ammo was used. When minor work was done on the feed ramp, they normally worked fine with the "new fangled" hollow points. This Mk III has digested many, many rounds w/o complaint and I trust it completely...as I do its stablemates.
I've also found that the SIG-Sauer P225 and P226 are usually reliable performers. I have seen several used over the years that were reliable as sin. I do not have any hands on experience with later versions of the 9mm SIG-Sauers that extends to 1000 rounds, but
assume
that such is probably the case with them as well.
I don't shoot it much and bought it very lightly used, but this little P225 has done a bit over 1200 shots as far I remember. I saw one more of these that was used by an officer where I used to work and he carried and qualified with the poor thing for years.
This is an unaltered CZ-75 that I've never shot, but two others have easily passed the 1K mark using both factory and handloaded ammuntion. Both the Pre-B and B versions are usually very reliable. There was a flurry of complaints concerning broken slide stops a while back, but I think that perhaps some defective parts got into some guns. Mine are still on their original parts other than springs after over 20 years of shooting.
I have also had 100% reliability with both my Glock 26 and Glock 17. I don't shoot them as much as others, but each has probably digested in excess of 2500 shots. The 17 is frequently a "loaner" for folks qualifying for Texas CHL carry.
This G17 has never missed a lick, nor has its smaller version, the G26. Over the years, I have seen a part or two fail in Glocks, but the same can be said for other makers' guns as well.
The HK P7 and P7M8 have proven utterly reliable in my experience with factory and jacketed bullet handloads. I don't shoot this one much anymore, but it has never malfunctioned.
I've seen perhaps 4 Taurus PT92/99 pistols that were used regularly and heavily. Mine PT 92 has never malfunctioned and a really good shooter used a couple of PT 99's in informal competition for several years. He said the same thing. Likewise, in police service/qualifications, the Beretta Model 92F usually worked fine despite the problems being reported in less "civilized" environments of late.
This PT 92 has never malfunctioned. It has probably digested about 2000 rounds.
In .45 ACP, I have had excellent luck with SIG-Sauer's P220 so long as factory 7-shot magazines were used. When Texas DPS went to 8-shot magazines, reliability dropped in some pistols and not in others according to what I was told. I just stayed with the seven-shot magazines.
It's been my observation that the P220 is normally stone cold reliable with 7-shot factory magazines and a wide selection of bullet shapes, but this gun doesn't "like" cast SWC's if more than 5 are loaded in the magazine. With ball or JHP ammo, it has never malfunctioned.
With 1911 pistols, results have been more mixed. Some worked fine and some needed help. That said, it's been my observation that a stubborn one can be made a paragon of virtue without too much trouble.
1911's that have worked fine for me out of the box have been:
This STI Trojan has never missed a lick. A friend has one that was not entirely reliable with SWC's until he worked over the feedramp a tiny bit, but this one has run 100% so long as full power or stronger loads have been used. It is sprung for them and light loads don't have the power to overcome its recoil system.
These Caspians were "built" slowly and at home. The Long Slide had one hang up with Golden Sabers in the first magazine. It has never malfunctioned since. The 5" gun has had zero malfunctions at all. It has just over a thousand shots through it while the 6" gun has roughly twice that many. These two are "babied", but they are shot.
At the other end of the cost spectrum is this Springfield Mil Spec.
Though not always the case, this particular Mil Spec ran perfectly out of the box. Some of the internal parts were replaced with some that triggersmith, Teddy Jacobson, worked over for a better trigger, but this gun worked fine out of the box. It's now has about 2800+ shots fired through it and has yet to malfunction. The design is sound in my view, but sometimes with so many companies making the guns not to mention parts, problems can crop up, but when a fellow gets hold of a reliable 1911 pattern pistol, he has one of the very best in my view. I saw some that worked flawlessly at police qualifications over the years and some that never did work properly. I think that they could have been made to, but their owners either didn't know what to do or didn't try.
Will each and every example of the guns mentioned here always work in all examples? I doubt it, but if you happen to be looking for one that is
likely
to, these might make a starting point.
Best.