Discussion Starter
·
#1
·
I picked this up at a pawn shop today. It was made in Argentina by FM (I presume), imported by Armscorp. The only non-import markings on it are the serial numbers and "F.N. Browning" on the slide. From what I gather, this was made when FM was operating under license and supervision from FN.
It doesn't appear to have been shot much, if at all. Internally, very little of the paint/epoxy finish is worn. Slide to frame, and barrel to slide fits are very tight. It actually has a pretty decent trigger pull, better than I recall my Browning version having prior to gunsmithing. The magazine doesn't have much of a wear spot from the mag disconnect either.
This is probably going to be a "truck gun", where it won't be a major financial loss if stolen. For what the pawn shop charged, it's almost a no-lose situation.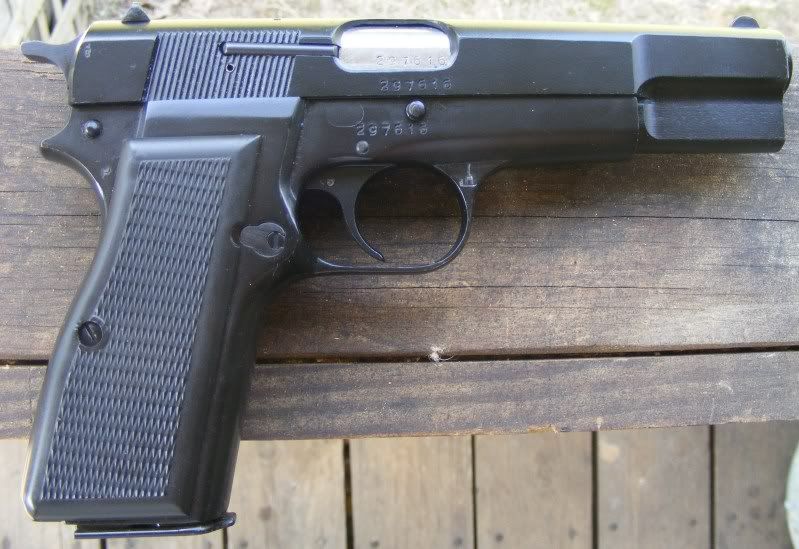 In a little brighter lighting: