Discussion Starter
·
#1
·
Hi there all,
Today, I took the day off from work and had some "business" to attend to down at the Indoor Shooting Range.
Instead of my "usual" armament for the trip, I decided to travel light today and didn't really plan on doing any shooting, but I tucked my S&W 642-2 and a "baggie" of about 100 handloads that I had put together about 2 months ago of 4.6 grains of Unique under a 158 grain LSWCHP.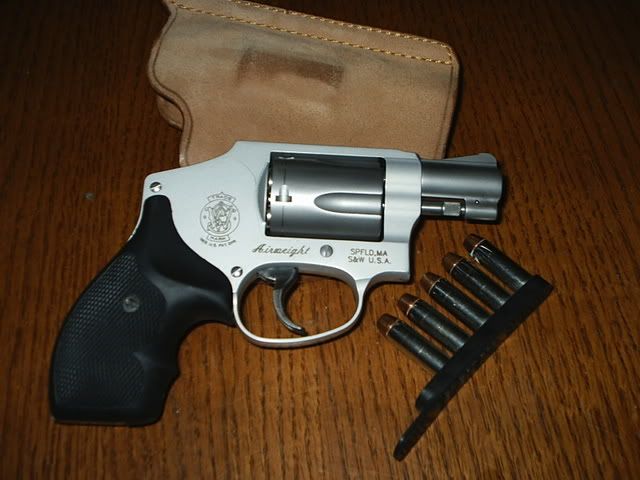 I conducted my business down close to the range at a nearby business and then stopped in for a little chat. I grabbed my "baggie" and some eye and ear and went in for a impromptu shooting session!
After purchasing some B-27 targets and went in and put about 100 rounds down range with the small S&W J-frame. The handloads all shot to point of aim with a serious recoil and really made me look like I knew what I was doing.
The action has started to smooth out a little on the relatively new revolver and I am finding the trigger pull is a lot smoother with use.
I was a happy man this morning and had some impressive targets to show for my little morning outing. I had some fun with my J-frame snub and now need to take my older M-60 down for a workout.
Chris