Hi there all,
Among the plethora of handguns available on the market today, the revolver still has a place among those seeking a mechanically simple and easy to manipulate firearm.
Why? They are easy to load, easy to sight and easy to shoot depending upon the frame size and require no other accessories or safeties in place of the simple fact that you open the cylinder and load the bullets into each chamber, close the cylinder and are ready to start shooting.
In the evolution of handguns, the revolver was the first "repeating" handgun dating back to the mid 18th century based upon the design of Samuel Colt who got his idea for a repeating "revolver" while working as a young sailor and watching the "wheel" on a sailing ship. He designed a "cylinder" mounted in frame that could be turned and that contained self contained charges including the "bullet" and the "charge" fired using a "primer".
About the turn of the last century these "self contained"cartridges and handguns had evolved through technology to become the modern revolvers today.
Many modern revolvers are classified according to their "frame size" by modern manufacturers like Smith and Wesson.
Here is the run down of the current and most popular S&W revolver frame sizes:
One of the most popular frame sizes and top sellers for Smith and Wesson is the "J" frame size. This frame size is generally limited to .22, .32, or .38 caliber size cartridges (although some revolvers are chambered in .357 magnum caliber):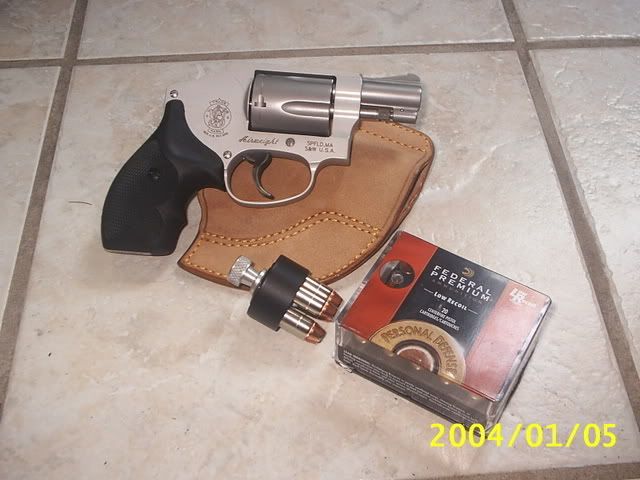 One step up from the "J" frame size is the "K" or medium size frame revolver. This size generally holds a cylinder that holds 6 shots in either the .38 special or .357 magnum caliber. This is one of the oldest frame sizes that began around 1899 with the introduction of the S&W Model 10.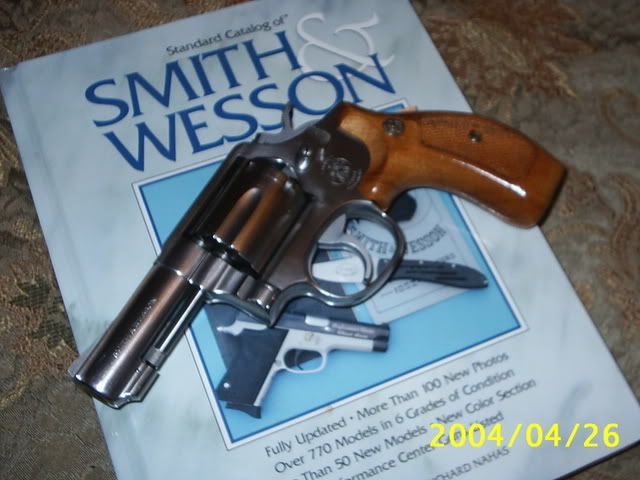 The next frame size is the "N" frame size that holds essentially the same number of bullets as the "K" frame, but generally cartridges of even greater caliber including the .44 special/magnum, .45 caliber revolver/ACP cartridge.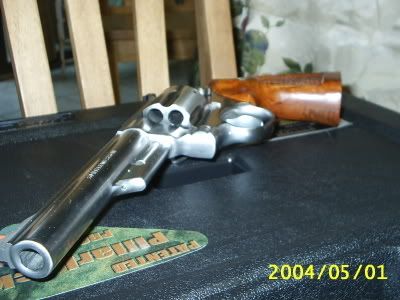 There is one larger frame size and the newest--the X frame designed to chamber the .460 and .500 S&W cartridge. These revolvers are designed to shoot cartridges that are achieving "rifle like" performance bullets for handgun hunting and sillouette shooting.
The design of the revolver will continue to be among the "top selections" of handguns for personal defense, hunting and recreational shooting.
Chris