Gents,
My Blade-Tech kydex holster, instructor belt, and kydex mag pouches have been used for decades. Using a light vest, or jacket they go totally unnoticed. Call it "Oregon Casual". It fit's 90% + of our daily routines and is rugged enough for field use if need be...
The other rig I have is a Horseshoe Leather Products (Andy Arratoonian) Model 28 holster, Model 83 mag pouch, and contoured belt. It's a bit dressier, if I need to be in slacks, a good shirt, and a light jacket.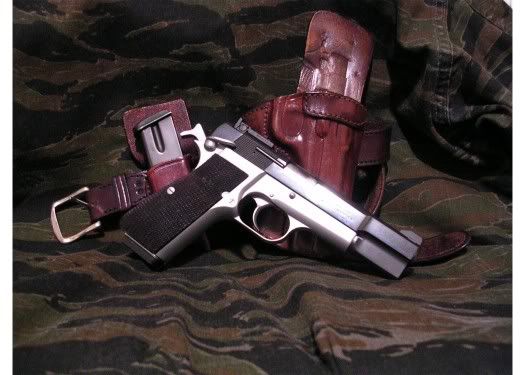 For my Colt Commander and Goverment Models I have a custom rig done by Eric @ HBE. It's as fine a holster set as I've owned and bears the weight of the pistol very comfortably.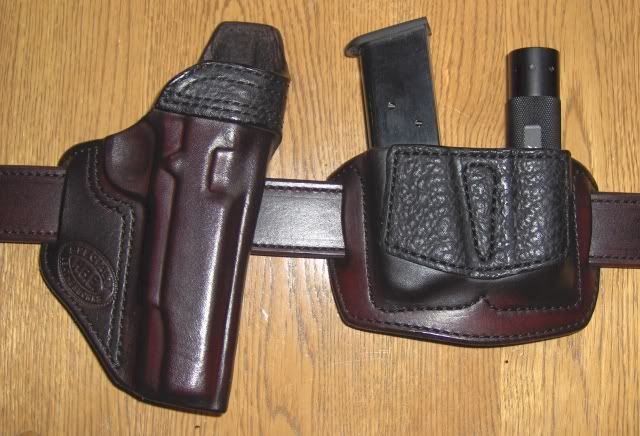 I'm 5'4 and by dressing around the pistol I've successfully carried Hi-Powers, Government Models, and Commanders for decades.
To me, fine leather is the mark of the professional. Keeping the pistol concealed, comfortable, and available until it is needed.
Kydex does the same, but in a casual environment or field use.
My .02 worth.
Wes