Some years ago I bought a FEG HP NIB at a gun show in Dallas for the munificent sum of $179.00.... a decent price I thought...
The gun shot well enough and was as accurate as any other HP I had... I was lucky I got a good FEG (I was not so lucky with my second.)
Anyway, I got the urge to fit it with adjustable sights... but didn't really get around to it... Then one day at the Dallas Market Hall Gun show I came across some adjustable sights marked by MecGar.
This seemingly was a very good way to solve the sight problem... the MecGar sight was designed to fit in the existing FEG-HP rear sight dovetail and to use the existing front sight... they had two versions... one for the old style sights, and one for the more modern sights.
I still have one of the packages the MecGar sights came in, though this one is from a CZ75b version... they are the same other than being set up for the CZ.
The price was right, so I picked a few sets up....
The sights mounted easily with no difficulties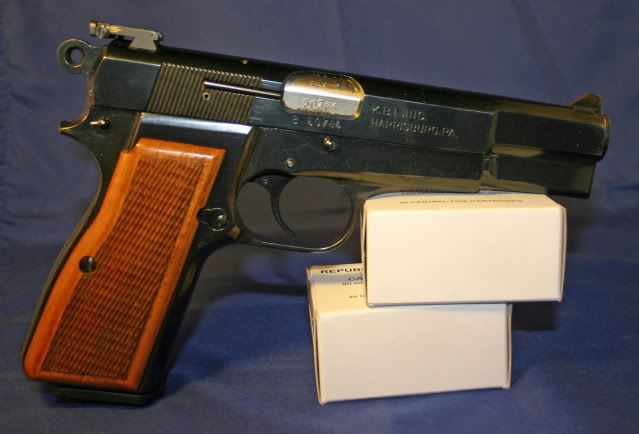 All that was required was to drift the sight into the slot on the slide after removing the old sight.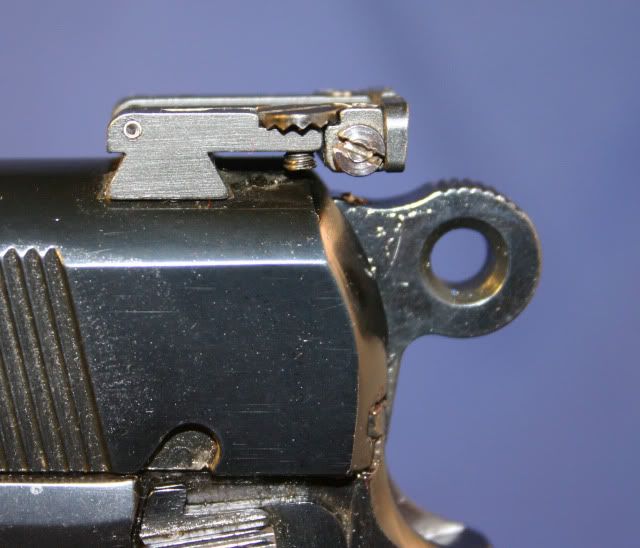 Once installed they worked well and proved reliable and accurate.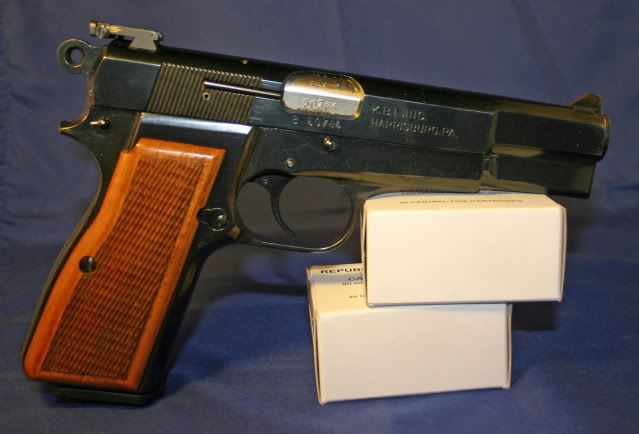 MecGar advertised these sights in a night version, but they vanished from the marked before I could try one...
The sights were made in Italy, and I believe they are still imported under another name...
The sights are really useful, and are a great choice for a low budget up grade of a HP like the cheap ones on the market of late.
These sights are still imported into the U.S. by LPA and available from Brownells:
http://www.brownells.com/handgun-par...prod73508.aspx
FWIW
V/r
CHuck