Hi there all,
Well, I have been reading all of the enticing threads from our members showing their Springfield Mil Specs, GI's, TRP's and every other type of .45/1911 available.
I was in a good position today to aquire a "commander" size 1911 and had suffered through a dry spell in the absence of a 1991 Colt Commander that I traded off years ago when I had a point of momentary insanity. Unfortunately, I couldn't afford another Colt and maybe the pistol I bought shouldn't really be categorized in the same category.
However, I picked a brand new in the box "no frills" Springfield Armory Champion today! It kind of reminds of a hybrid between the officer's ACP with its bull barrel and the Commander Model. Not a bad hybrid, but I will find out next week when I go to the range.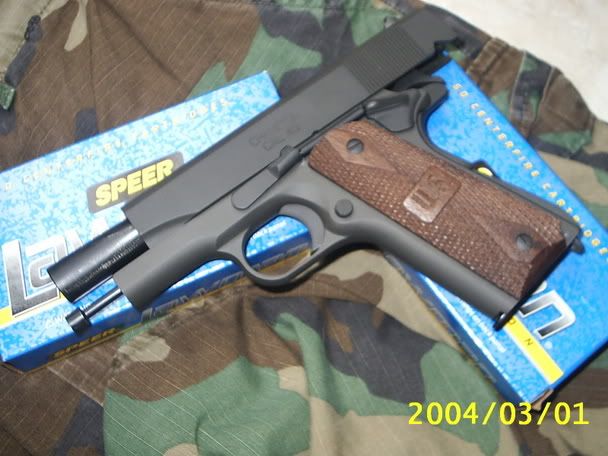 The controls are "plain" GI with the standard grip safety and thumb safety. I have no complaints with the standard grip safety and it fits my hand well. The spur hammer again is the "plain Jane" spur style. I have owned guns with "racier" hammers, but again it affords me better leverage for lowering the hammer.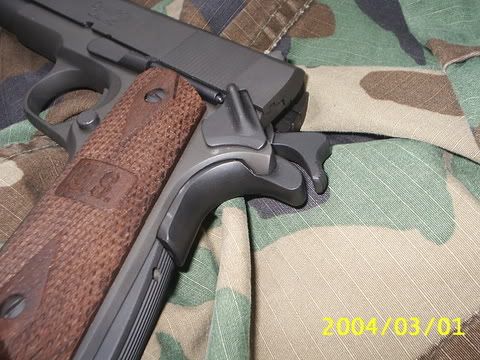 The sights are the standard GI sights, and while I would preferred their "Hi Viz" sights, we will see how these work out for me.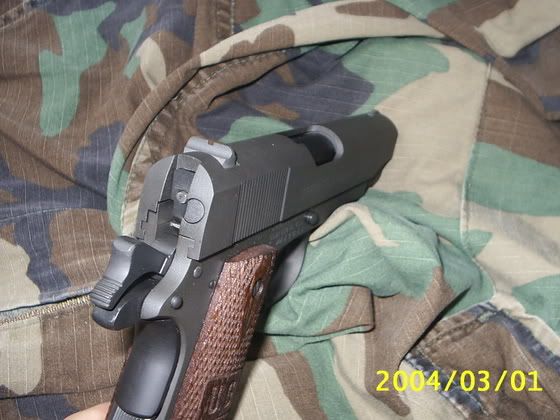 I am quite happy with this new aquisition and we will see how it shoots at the range next week.
Chris