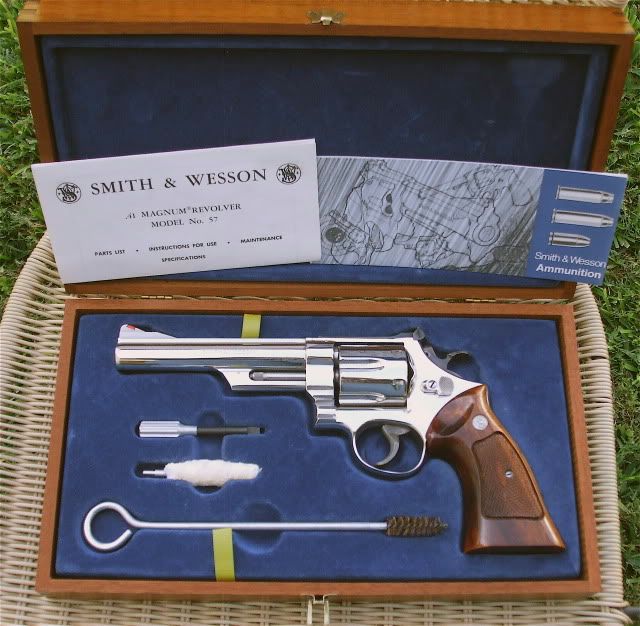 Hey, look what just came in yesterday afternoon! I A six-inch, nickel Smith & Wesson Model 57 .41 Magnum.
I've long wanted a 6-inch Model 57 in nickel but, earlier this month, settled on a fine looking 6-inch blue gun, found for a nice price on an internet firearms auction. After the seller received payment he called me back, remembering that I had said that I really wanted a nickel gun during our previous phone conversation. He was letting me know that, if I could wait a few more days for shipment, he would have an equally nice nickel Model 57 that he could send instead. Well, of course I was willing to wait.
The serial number indicates that it is likely a 1976 gun.