Your desire for a (or more) Colt's Pocket Automatics seems to be to be entirely reasonable... IMHO they are one of Colt's finest pistols...
I have some 1903 32acp Colts and 1908 380 Colt autos... they are really amazing guns in many ways... all of my 03/08 Colts have been completely reliable (more than I can say for many modern 380s) and are reasonably accurate as well.
HERE IS A 1903 made in 1921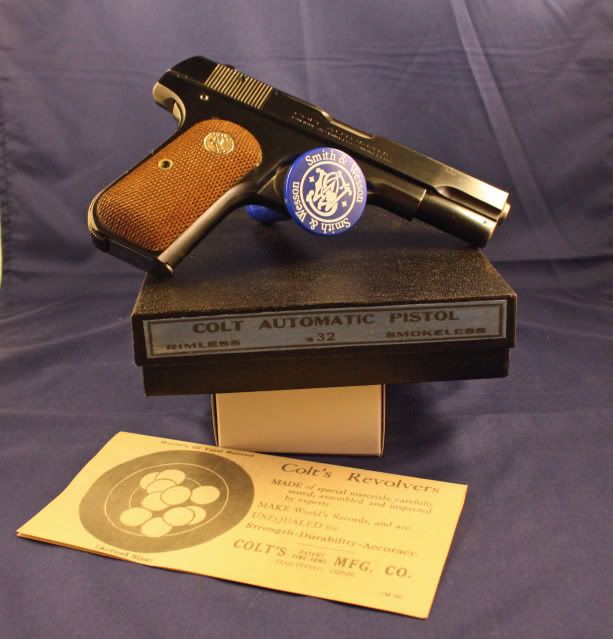 I WAS LUCKY ENOUGH TO GET A GOOD PRICE ON THIS ONE:
My first of the Colt's Pocket Autos was this 1908 that was made in 1915... probably late 1915. It shows a bit of holster wear but is otherwise really nice... and shoots like a dream... It has the removable front bushing like a 1911.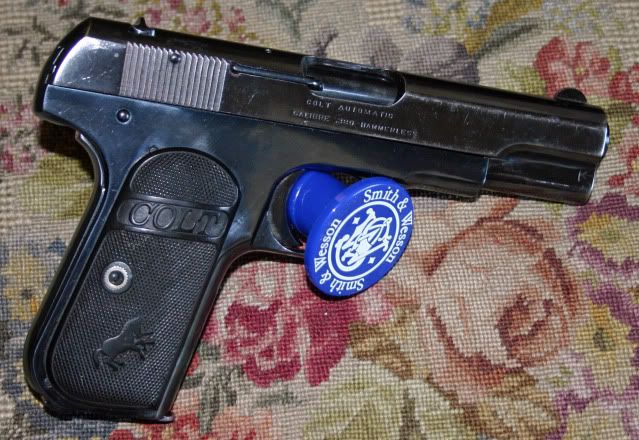 The .380 version looked the same as the .32acp... even the magazines are interchangeable... as is the leather for the guns... This 1908 came from a quite elderly local gentleman who wanted to sell mot of his guns being too old to shoot any more (I think I would have to be horizontal to do that... but I digress.) It is a very nice gun... but the box is a little rough.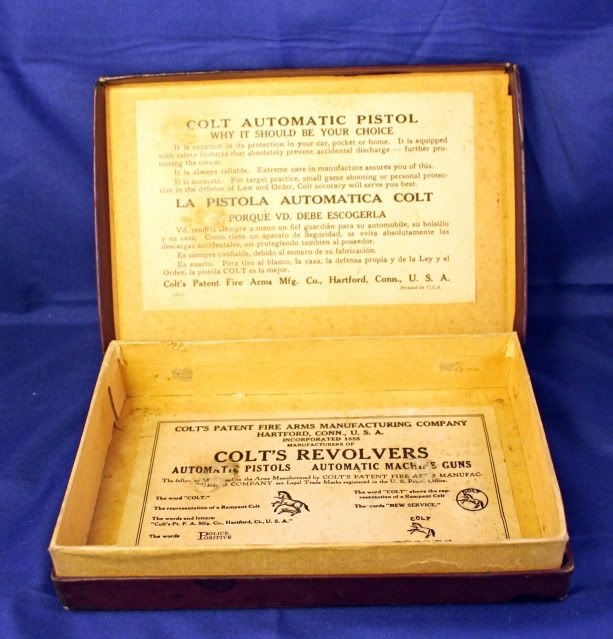 To my immense pleasure the box the gun came in had all the original papers:
I sure wish colt's would re-introduce these fine autos... with modern computer controlled machinery they should be easy and reasonably inexpensive to produce... but of course Colt's is not known for doing logical things....
Hopefully you will find some at really good prices.
V/r
Chuck