Hello Folks,
For about six months, I have been in search of a .22 revolver. I haven't seen a Smith, Ruger, Taurus in sight and decided to search for a companion to my Charter Arms Bulldog .44 Special. I am very impressed with the recent Charter Arms products. In spite of the fact they went through some QC issues about 10 years ago, most of them have been addressed and my Bulldog is a testimonial to their surge in producing quality and well built revolver.
And therefore, I began my search for their .22 Pathfinder. However, none were to be found! I called Charter Arms about six months ago and asked "why can't I find any"? The answer I received from their customer service rep was "well, they are very popular and we are trying to keep up with the demand for them". And so, I put the Owner of my LGS on the search for one.
Yesterday, I was finally able to "snag" one from the LGS that the Owner had promised he would get one. And here is what rode home in the truck with me yesterday...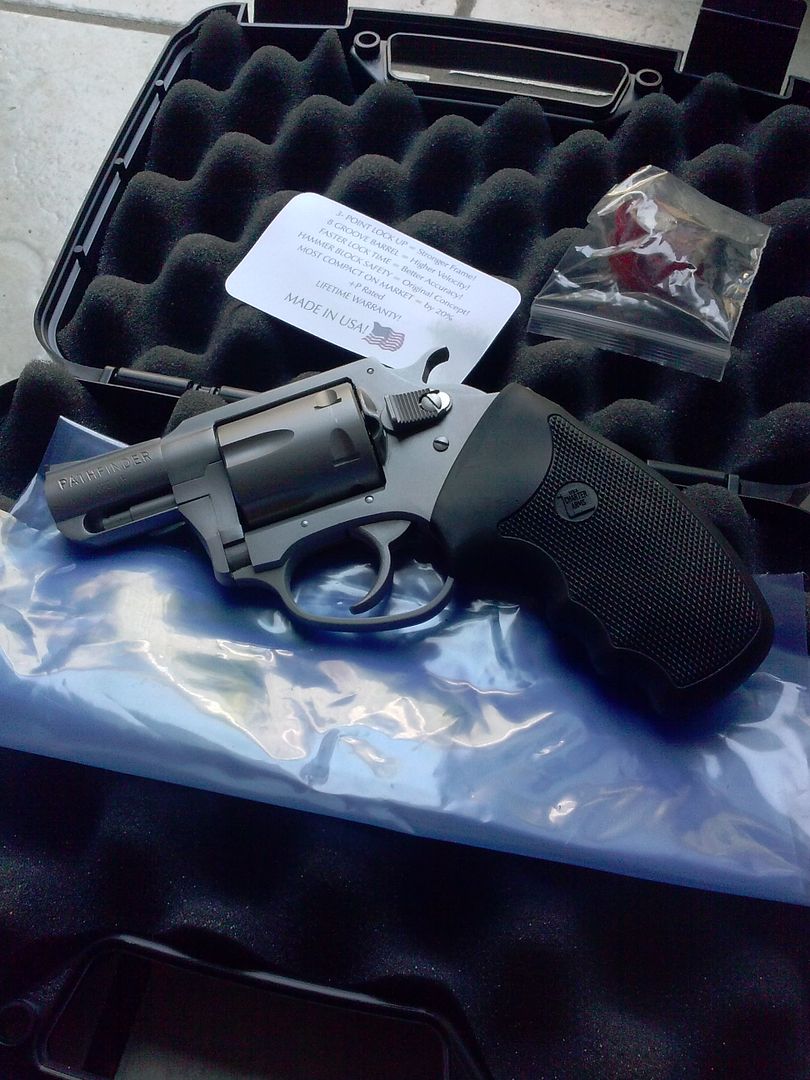 Needless to say, my first impressions of this neat revolver is WOW! This is going to be a companion piece for me when I go out and about in the woods on hikes, fishing and other outdoor activities. It is a really nice quality revolver with a aluminum frame that is so lightweight and handy that it begs to be carried. It is bit larger than my S&W 642, but can be pocket carried with a change out of grips. (I prefer the Pachmeyer Compacts on these revolvers).
In any event, I am very happy right now.
Chris