A few days ago I posted about a Israeli made HP clone pistol... Given that the price was right I bought one... and got it today... This was a new brand and gun to me I thought I'd share...
I probably don't do a very good job of hiding the fact I like the Browning/FN designed High Power pistol a lot...
The HP has been cloned quite a bit, and I been lucky enough to get a few of the clones to show with my real Browning and FN HPs... A couple of days ago I saw something I had not seen before... a domestically produced HP from Israel. A fascinating gun... I was not able to find out a lot about the gun, but I have been given several stories about the guns... One that they were simply clones made in Israel... certainly not impossible... another that they were made from parts made in Israel (apparently Israel made parts domestically for the many HPs they had bought over the years) on frames and slides made by FEG in Hungary... also possible I suppose... the Izzys certainly bought quite a number of FEG HPs for police (and presumably military) use... anyway, I may never know, but the gun is interesting...
Here are a few pix...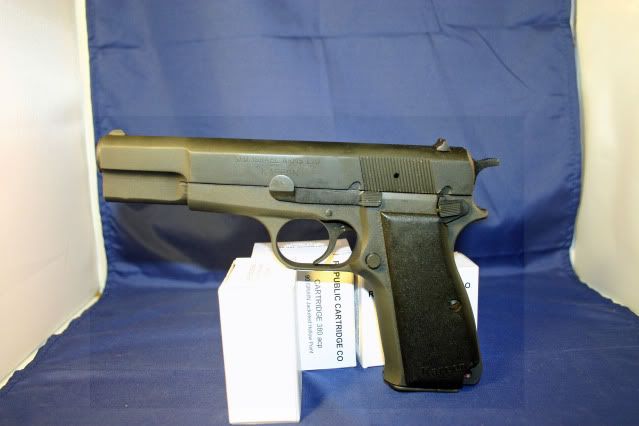 The gun is certainly not a thing of beauty... apparently is was parkerized in recent years... the gun gives lots of appearances of being heavily used... having pitting in the tight to clean areas around the grips on the side toward the body when carried (and thus most exposed to moisture etc.)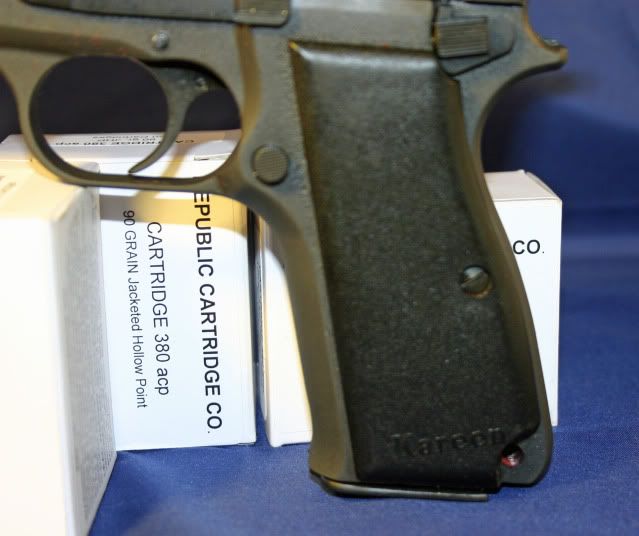 The stocks are black textured plastic with Kareen molded in the plastic... I have no idea what Kareen might be... for all I know it may be the Hebrew work for "knock off" or "copy." The right stock is considerably more worn than the left... typical of carry by a right handed shooter.
The right side is plain except for "Cal. 9mm Parabellum" roll stamped on the right of the slide. The S/n is on the front strap as as many FN HPs.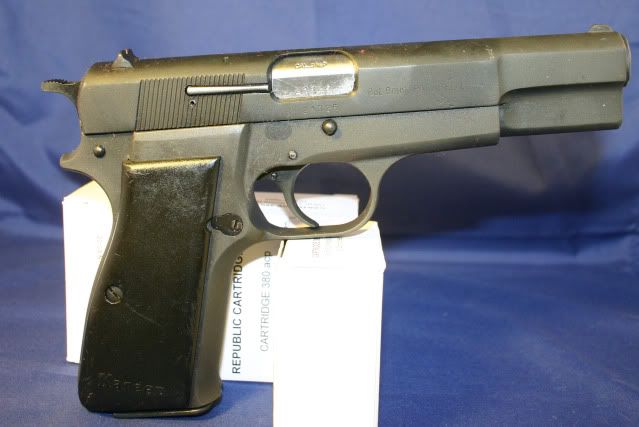 The left side has the manufacturers markings "JO Israel Arms Limited" and below that "KAREEN"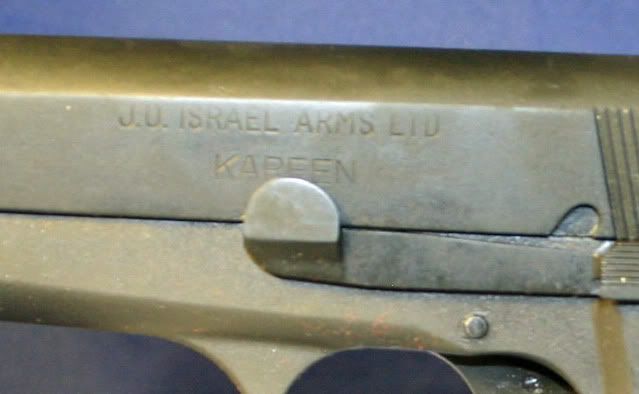 Finally the muzzle is pure late model FN type... the gun also sports an external extractor and "Half Dime" type front sight vice the dove tail front sight.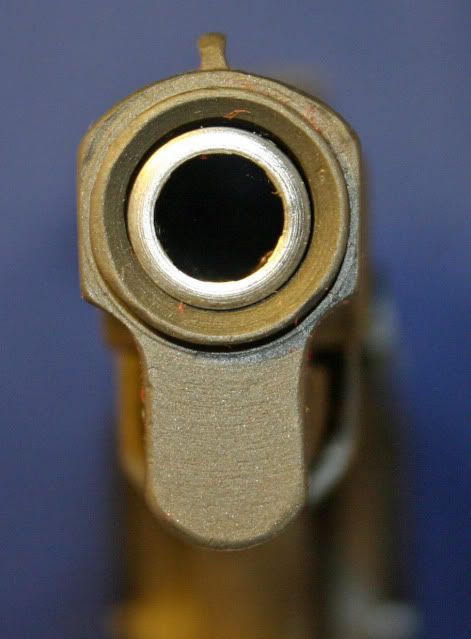 Anyway, I thought it was an interesting old gun, and the price was very right too...
V/r
Chuck