After allowing some soak time to think about it, I decided to go forward with my plan - have a custom build done to a very nice Hi Power to start with. I did some studying and landed on Jim Garthwaite. After a couple of conversations with him, I decided on the following...
• Heinie Original 300/Slant Pro fixed sights
• Garthwaite 10 Karat-.080 Gold Bead insert
• Garthwaite custom thumb safety
• Complete trigger job using Garthwaite Tool Steel Commander undercut hammer, hard sear, and Garthwaite straight trigger
• Lathe turn barrel flush with slide face, recessed 60 degree recrown
• Bevel Magwell
• Hogue Cocobolo Grip Panels (Spegels were on back order and had been for months)
• Wolff recoil/firing pin springs
• Flatten and Serrate slide top 40 LPI
• Checker slide rear 40 LPI
• Reblue Complete Pistol (Matt finish rounds-hand polish flats)
• Radius/deburr/soften all sharp edges prior to finish
The finished product:
[IMG]
[/IMG]
[IMG]
[/IMG]
[IMG]
[/IMG]
[IMG]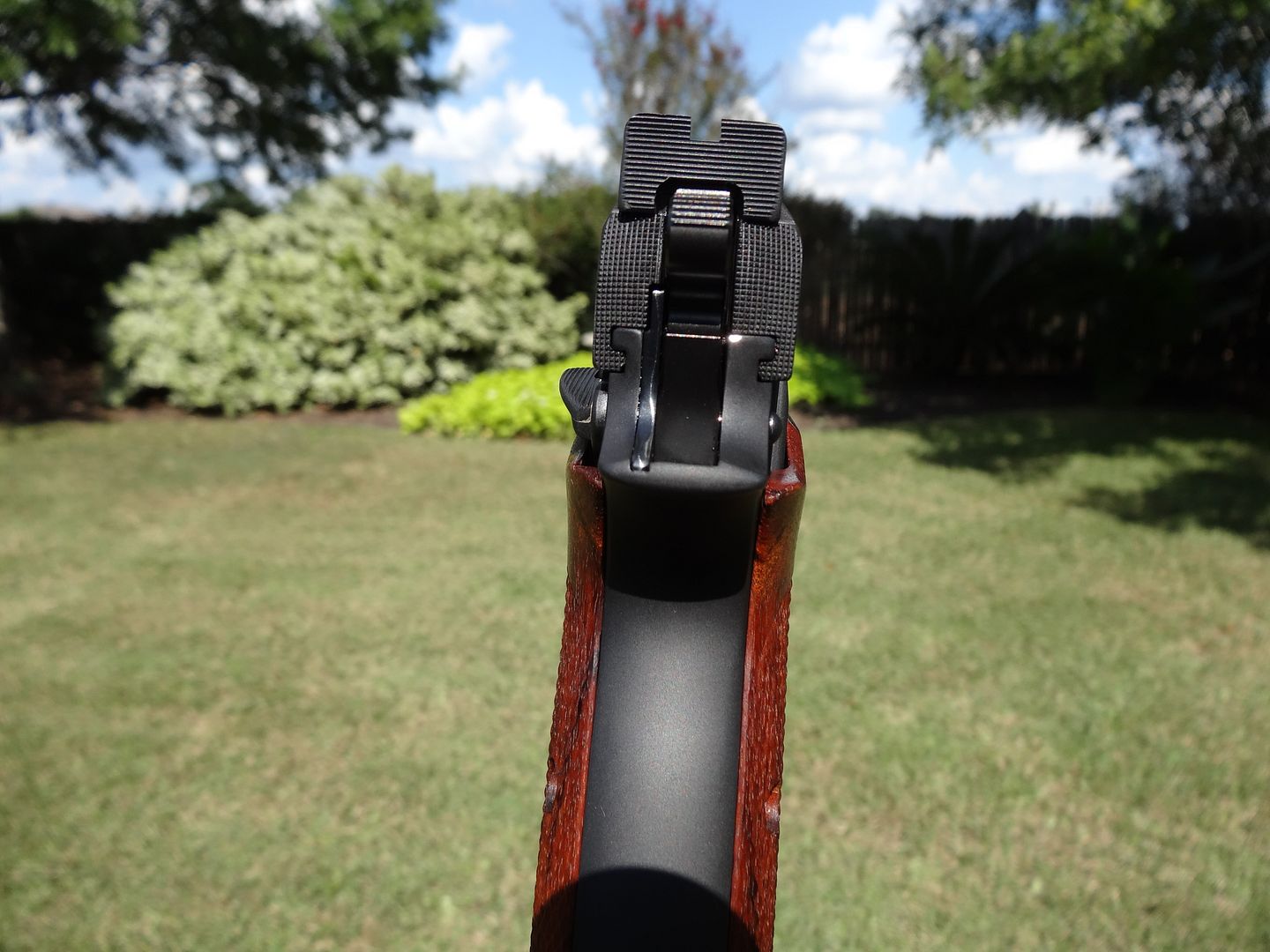 [/IMG]
[IMG]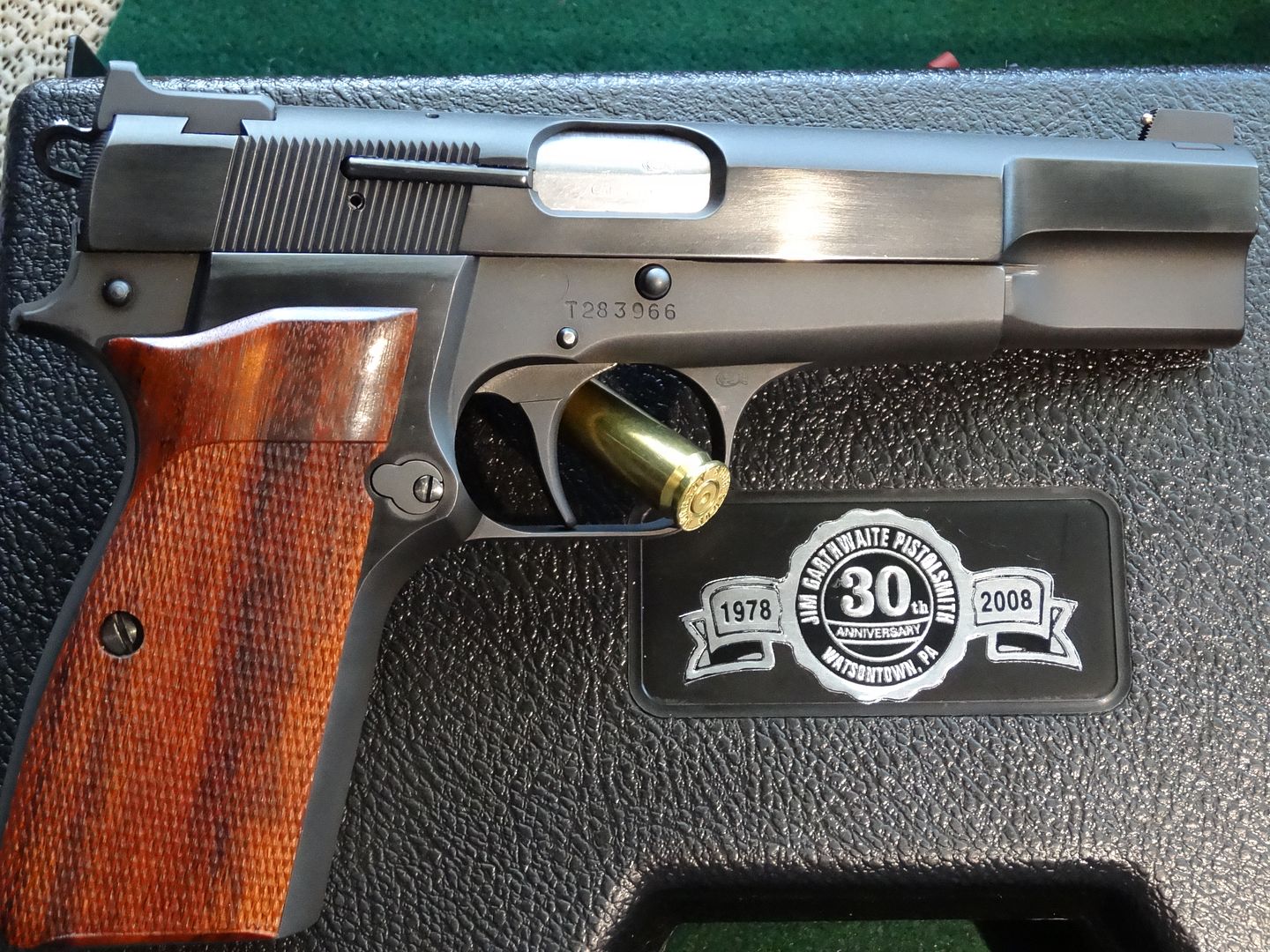 [/IMG]
I like everything about the work done, the fit and finish is beautiful but the gold bead insert on the front sight may be my favorite part. Coming in second would be the wonderful extended side safety that is proprietary to Jim - he won't sell them as a separate item. Lastly the serrated slide top and checkered slide back adds a custom effect that really says the gun has been customized.
Thanks to Jim Garthwaite, and thanks for looking.
What's your favorite project?
Best - Warthogge