I posted this on a private forum and a friend there suggested there might be some interest in it here... so here goes... hopefully some will find it worth while.
V/r
Chuck
This Colt's 1908 380 became available last week... I could not take delivery until yesterday however because of a local ordinance in an adjoining county requiring dealers hold new guns they buy for some weeks so the police can check it it is hot... which I don't much think they really do... but anyway...
I have noticed that I see quite a few S&W revolvers still in the original box... but Colt's in the original box are much less common... I'm not sure why this is the case, but at least to me it seems so... maybe it's just me... :-[
Anyway, when I saw this one with it's box I thought it might be good to have... so...
I am partial to the Colt's 1908, they are amazingly easy to carry and conceal, relatively light weight and reliable.
There has been quite a bit of discussion over the years of the use of grip safeties in Colt's pistols... some say the 1911 has one only because the army demanded it, but lots of Colt's designed (and FN Browning) pistols have this feature... including the 1908 so it seems like Browning must liked the feature.
Anyway the grip safety on the 1908 is very well executed and not obvious.
The magazine of course is the two tone type.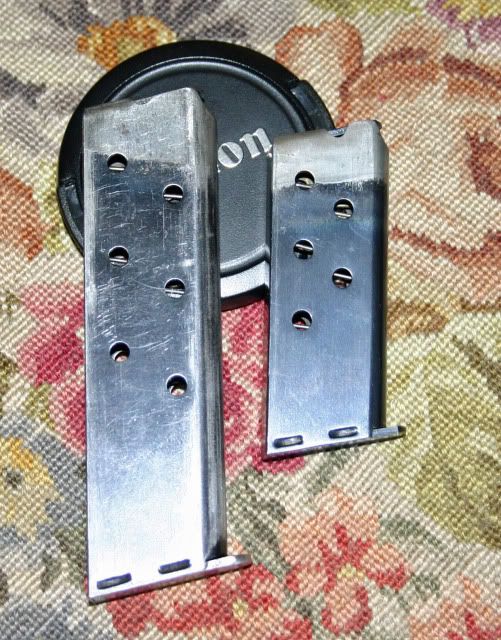 The single front locking lug on the barrel is interesting too... it makes the front bushing seen on the 1911 and some of the earlier versions of the 1908 un-necessary. The 1908 also has a bunch of small locking lugs at the chamber end of the gun too.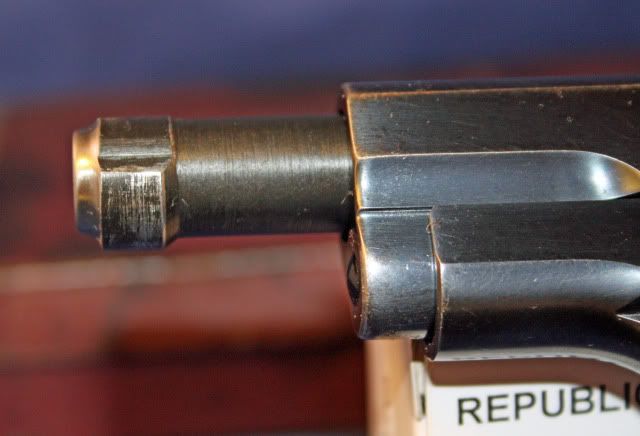 The gun also came with the instruction leaflet which is fun to see with a gun.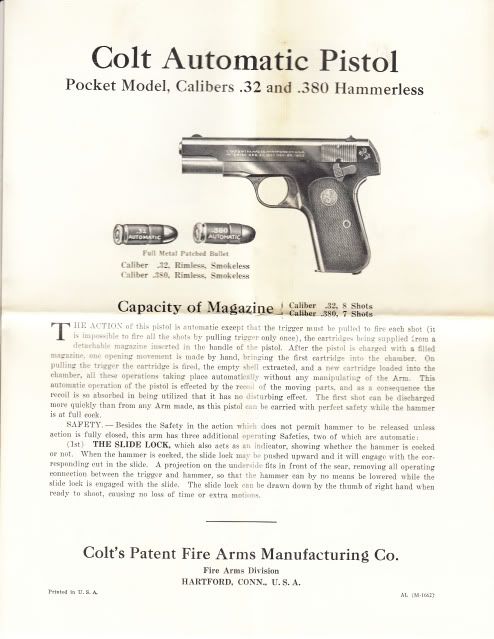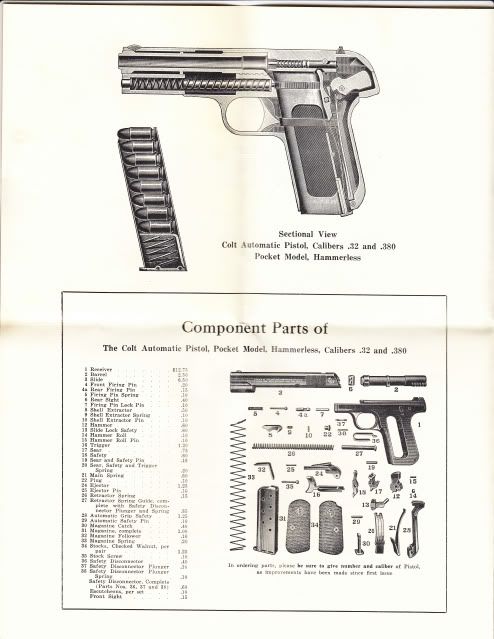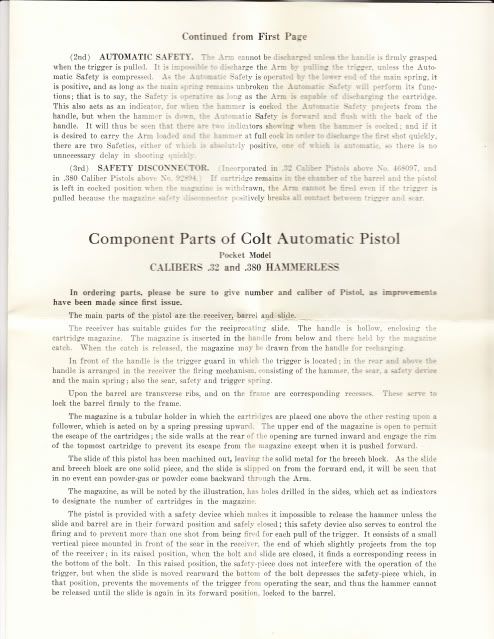 The good thing I suppose is I don't feel bad about shooting the other gun now that I have one for the safe.
V/r
Chuck