I've got a Navy Arms-imported Rossi 92 Short Rifle in .357, and I really love it. I leave it fully loaded, btw, and have not had a problem in the three+ years that I've been doing so.
Adguy, I've found that the .357 carbines really like handloading to get best results. While your gun will shoot just fine with the .38 +Ps (if it's like mine - and they'll feel like .22s from the thing), velocities are not nearly what they might be (I throw 158-grain gas checked LSWCs from .357 cases at just over 2000 fps, and I've got friends who do more than that).
Nelson is right on with his concern about the performance envelope of the bullet, but of course that knowledge is not useful without an idea of the velocities the rounds are actually developing from
your
gun. I've got a load right now in my gun that throws a 140-grain JHP at 2100+ fps, and I suspect it might be too fast for the bullet based on some reports friends have given me.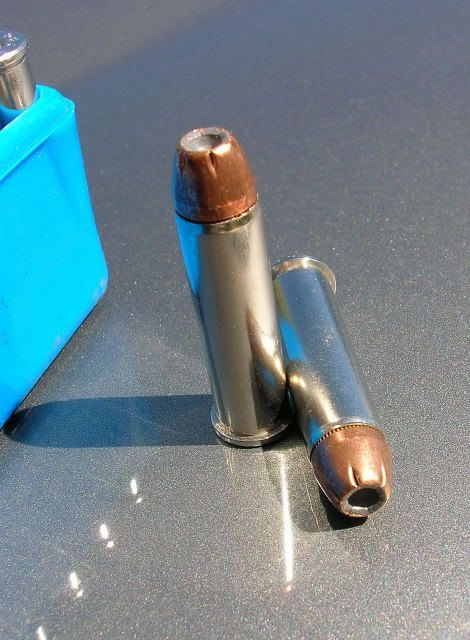 Man, those carbines fairly cry out for a red dot like the Burris Fastfire. I've got mine as-is, though, but for the addition of a tang aperture sight from Marbles (and that was just because a friend gave it to me). To my way of thinking, this is a 100-yard gun, and the big gold bead front sight and buckhorn rear do me fine out to that far. :)